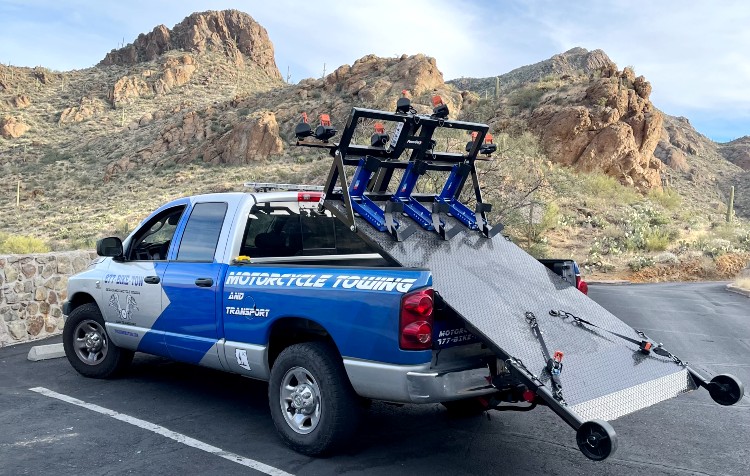 Find Gebo's Motorcycle Towing Service on
Contact Information
Our Services:
Motorcycles Towing – up to two bikes at once or one Trike/MC with Side Car/Spyder
ATVs, Side by Sides, Scooters, Dirt Bikes, Electric Scooter/Bike and Golf carts
Dealer Inventory Transfers
Jump starts and fuel service – Vehicles of any kind
Motorcycle Care & Storage
Travel Trailers (no 5th wheels)
Transport Services – Specialized Transports throughout all of Arizona, Southern California, Las Vegas, and New Mexico.
We accept all major credit cards
We are open 7 days a week
Call (520) 404-0396
What areas do you tow in Tucson and Southern Arizona?
Gebo's Motorcycle Towing and Transport covers a large area including all of Tucson, Vail, Wilcox, Tombstone, Bisbee, Benson, Sierra Vista, Green Valley, Sahuarita, Nogales, Marana, Oro Valley, Red Rock, and much more. Call us at (520) 404-0396 as we may tow more locations than what's listed here.
Payment Options
All major Credit/Debit Cards (chip reader available)
Cash
Check
Call (520) 404-0396